Where Natural Beauty
Meets Confidence
#1 Rated Salon & Training Academy in Upstate NY
5-STAR EXPERIENCE • RESULTS YOU CAN TRUST • MULTI-CERTIFIED ARTISTS
Definitive Beauty: Providing Permanent Makeup Services Near Syracuse' NY
SCHEDULE AN APPOINTMENT WITH US TODAY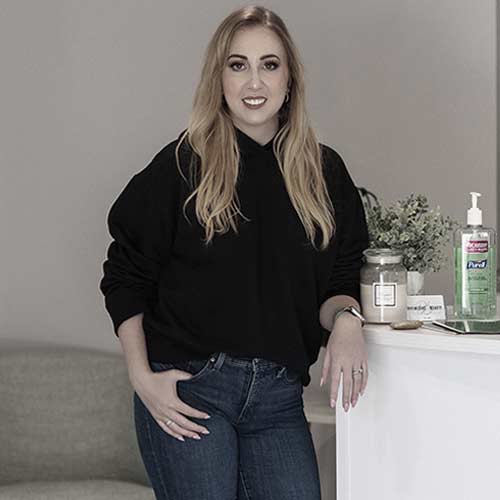 Angela M. • Owner,
Master Artist & Educator
"When I make my clients smile, that's real success."
Owner Angela Mazza, the master artist, owner, and educator who's internationally ranked is dedicated to raising the bar in Upstate NY's beauty industry. As the sole AAM Board Certified artist and educator in the region and armed with over 20 certifications and licenses, Angela sets a high standard for excellence. Her expertise encompasses a diverse range of cutting-edge techniques, including Powder Brows, Combination Brows, Nano Brows (Machine Hairstrokes), Lip Blushing, Teeth Whitening, Stretch Mark Rejuvenation, Fine Line Tattoos, and Ear Piercings. Angela's insatiable thirst for knowledge has led her through dozens of advanced trainings, demonstrating her commitment to continuous growth. She's even had the privilege of sharing her insights on Channel 9 News. Angela's true passion lies in educating both clients and students, making every interaction an opportunity for personal transformation. With a portfolio of hundreds of glowing reviews from satisfied clients, Angela Mazza is known for her dedication to delivering outstanding results.
Samantha Z. •
Junior Artist
Samantha began apprenticing with Angela after receiving her certification for permanent makeup in Canada; it was after her apprenticeship that she was hired as an artist at Definitive Beauty. Her passion to be creative and her eye for perfection are what drives her to continue her education at Definitive Beauty. She is an artist who specializes specifically in Powder Brows, Combination Brows, Nano Brows (Machine Hairstrokes), and Lip Blushing. Samantha has tremendous artistic talent and dedication to mastering her skills.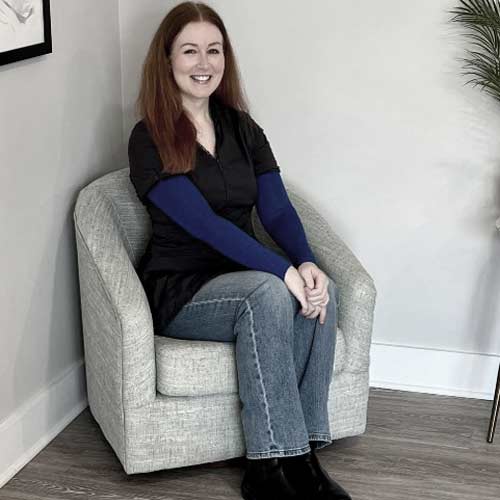 Angela G. •
NYS Licensed Esthetician
Angela began her esthetics career in 2009 by attending the Aesthetic Science Institute. She is an avid learner and prides herself on continuing education. Angela gained her dermaplane certification in 2017, as well as being certified in NYC by the internationally-renowned Dr. Ping Zhang for her Gua Sha techniques. Angela is known for her advanced skincare treatments and results-driven experiences with clients.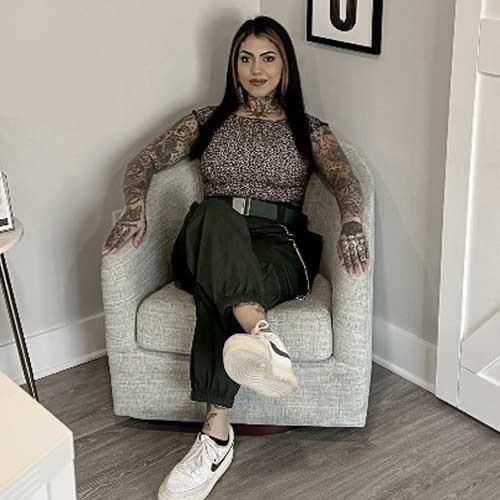 Liz G. • Esthetician, Lash Artist, Celebrity Makeup
Liz started her beauty career in 2019 and began to specialize in lash extensions, lash lifts & tints, and brow shaping. She is also a film and television makeup artist. Liz has worked with celebrities such as Adrien Brody, Jesse Eisenberg, and Judy Greer. Even when she is on set, she continues to make time for her clients. Liz is always keeping up with the latest trends and education to give her clients the best results and experience.
Fall Specials
OCTOBER SPECIALS

BioRepeel - $150.00 per Session Lip Blushing with Angela or Samantha $50.00 off, and Teeth Whitening $150.00

✿
"Alyssa made me so comfortable for my first ever facial. She provided recommendations for home skin care, and I can't wait to come back for another custom facial."
•••
Emma Firenze
2023-03-27
"A very professional but comfortable atmosphere. Clean. Angela knows her business. So far very pleased with her service and look forward to continuing."
•••
Elaine Nelson
2023-03-31
"Angela is AMAZING!! Love the place and the staff, highly recommend if you want to feel and look beautiful!"
•••
Tara Gonzales
2023-03-23