Enhancing Your Natural Beauty Through Permanent Makeup
Machine Hairstrokes • Powder Brows • Teeth Whitening
Lip Tinting & Blushing • Brow Tattoo Removal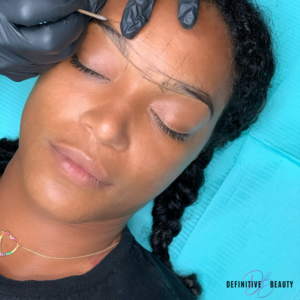 Permanent Makeup near Syracuse NY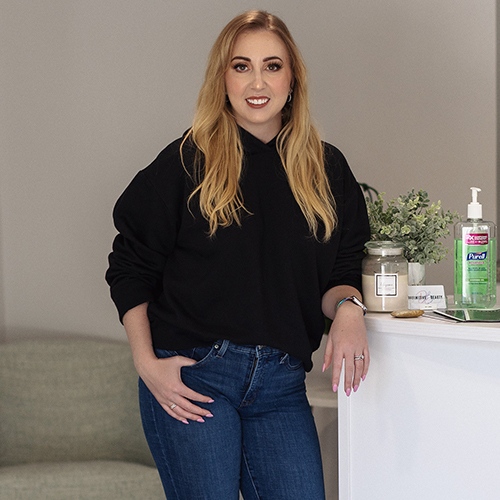 Angela Mazza | Owner & Artist
"When I make my clients smile, that's real success."
Owner Angela Mazza is internationally ranked, the only AAM board certified Permanent Makeup Artist in the area, and a master of her craft. She has extensive training in the industry as well as continuing her education. Angela holds over 18 certifications and licenses to always offer the most up to date techniques for Powder Brows, Ombre Brows, Machine Hairstrokes (microbladed look), Combination Brows, Teeth Whitening, Brow Tattoo Removal, Semi-Permanent Freckles, Lip Blushing and more. Her advanced trainings are what sets her apart from the rest. Angela also has been licensed in the dental field for 8 years to offer her clients the safest and most professional teeth whitening. She has been featured on Channel 9 news for her innovative techniques and being one of the first to offer permanent makeup in Syracuse NY and surrounding areas. At Definitive Beauty, Angela is a licensed Permanent Makeup Trainer for NYS, she loves to teach others the same skills, values, and education to reach their goals while following their passion. Angela goes above and beyond for her amazing clients as it shows in her work, and her reviews.
Samantha Zimnock | Artist
Samantha began apprenticing Angela after receiving her certification for permanent makeup in Canada, it was after her apprenticeship that she was hired as an artist at Definitive Beauty. Her passion to be creative, and her eye for perfection is what drives her to continue her education at Definitive Beauty. She is an artist that specializes specifically in powder brows, ombre brows, and combination brows. Samantha has tremendous artistic talent and dedication to mastering her skills.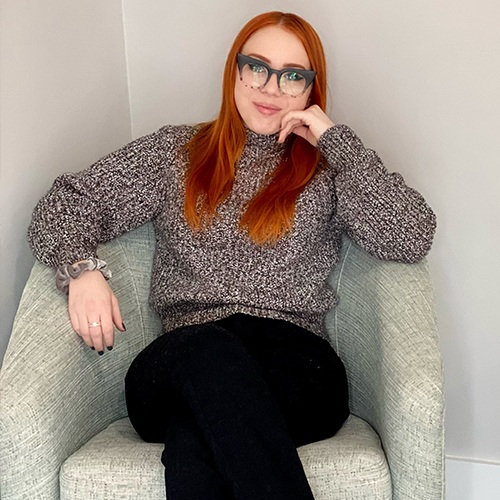 Dorese Fleury | NYS Licensed Esthetician & Lash Artist
Dorese became a licensed esthetician through The Continental School of Beauty, she specializes in facials, chemical peels, eyelash extensions, as well as lash lifts and tints. She has also been certified in waxing, nails, and lip blushing. Her knowledge for her services and products is immeasureable, she never stops continuing her education. Dorese loves incorporating all things natural into her services as well as CBD.
A very professional but comfortable atmosphere. Clean. Angela knows her business. So far very pleased with her service and look forward to continuing
I had the most amazing GeneO facial by Alyssa at Definitive Beauty! She was so kind, knowledgeable, and helpful! My skin felt so refreshed and looked so glowy afterwards. Then I got stretch mark removal by Angela. She educated me on the procedure and went over aftercare with me before she started! She was very professional and made me feel comfortable in her space. I highly recommend going to see these lovely ladies at Definitive Beauty!!
During my 60 minute appointment, Alyssa crafted a personalized experience for my needs specific needs. All the treatments felt wonderful on my skin and each step of the treatment process was accompanied by massages to the arms, face, hands and scalp. I can't recommend a facial with Alyssa enough. I can't wait for my next one!
I highly recommend for powder brows; Angela took the time to walk me step by step throughout the process and super happy with my results. The facility is nice and welcoming! Looking forward to booking a facial here in the near future.
Alyssa made me so comfortable for my first ever facial. She provided recommendations for home skin care, and I can't wait to come back for another custom facial.
Alyssa and staff are very knowledgeable of whatever service you are looking for. They are polite and make you feel at home. They also explain everything you need to know about post care ect. I'm a blonde and it's not easy to do but Alyssa took the time to make me look the best. I can't wait to see the finish product after the 4-6 week healing process. I highly recommend any definite beauty service.
Angela is AMAZING!! Love the place and the staff, highly recommend if you want to feel and look beautiful!
Super relaxing environment and friendly service. Love my brows!
Michaela Fazio
2023-03-23
As always, Angela was amazing and my brows look amazing! The location is beautiful and all of the ladies affiliated are so pleasant and helpful. I had a few questions about other services, and they were so informative.
Christie Smith
2023-03-16
Definitive Beauty LLC
106 Salt Springs Rd, Fayetteville, NY 13066
(315) 870-8787
[Next to Ace Hardware, corner lot]